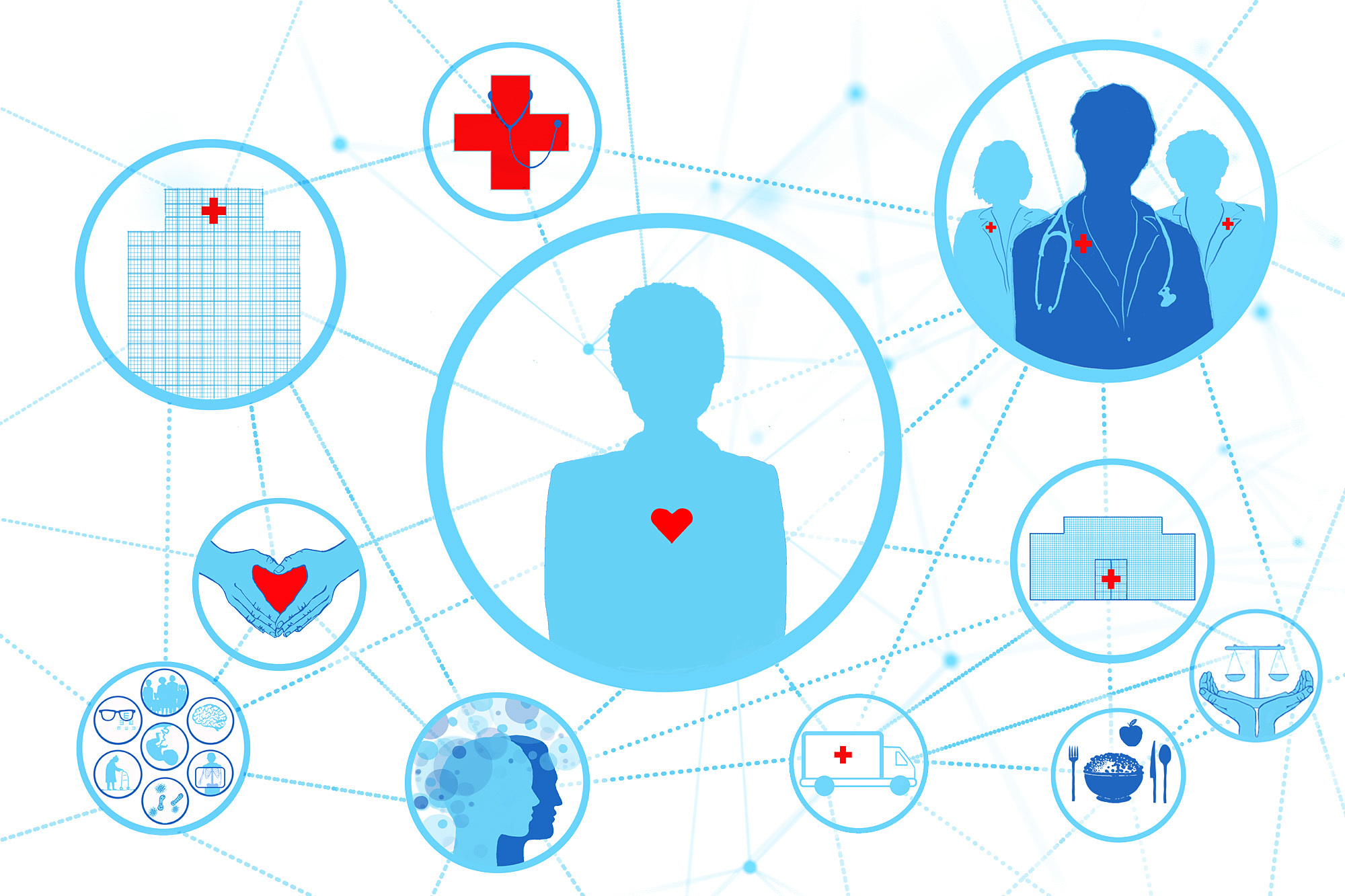 How Medical Home Network's Innovative Model of Care improves patient outcomes — and the bottom line
When Kristin O'Neal worked as a registered nurse at an Oklahoma hospital, she loved managing her patients' needs but often wondered about their health after discharge.
"The piece that was missing for me was we did all of this work to set patients up for success, and then we didn't know how anything went after they left," O'Neal recalls. "Did something fail? Did it succeed? What happened?"
Sometimes she would discover that a patient ended up back in the hospital. Everyday challenges, such as living far from a pharmacy in a rural setting and not having access to a car or having trouble following a care plan, foiled patient improvement. In low-income and minority communities, the impact of fewer resources compounded the impact of these obstacles. Positive patient outcomes often lagged even more.
"We could have the best doctors, best nurses, and really set them up for success," O'Neal said. "But if we're not managing and addressing those social needs, then we're failing, and the patients are failing."

This realization put O'Neal on a track toward embracing innovative care models and her role as Care Transformation Manager at Medical Home Network.

Medical Home Network's (MHN) team-based model of care represents an emerging approach to health care delivery. Founded in 2009 by the Comer Family Foundation, MHN developed a whole-person model of care and approach, which involves hiring care teams from local communities at the primary care practice level to work with patients and connect them to community resources to address social factors that impact health.
The MHN model also aligns the growing realization across health care that social determinants of health — such as economic stability, racial inequities, and access to education — affect health outcomes significantly.
---
"We could have the best doctors, best nurses, and really set them up for success, but if we're not managing and addressing those social needs, then we're failing, and the patients are failing."

—Kristin O'Neal, Care Transformation Manager, Medical Home Network
---
How the Medical Home Network's Care Model Works
In the MHN model, care coordinators and care managers hired from the community are important members of the care team who work collaboratively on tasks appropriate for their level of expertise. When care managers and care coordinators join the care team, providers gain additional team members who can help address needs beyond medical issues.
Care managers are licensed workers who support the primary care physician by helping with clinical activities, developing care plans, and managing transitions of care for patients. Care coordinators, who are unlicensed workers, begin patient consultations by conducting a health risk assessment. This assessment, which is shared with the provider, puts the provider in a stronger position to understand their patients' medical and social challenges.
"I think primary care providers get everything placed on their shoulders in the clinic room," O'Neal said. "Sometimes patients may feel comfortable enough to bring up their income or home environment concerns to their provider, but where in the world would the provider start tackling those types of situations?"
With the care coordinator, if a patient shares that they have food insecurities and they have to choose between medicine or food, for example, the care coordinator may refer them to a regional food bank or set them up with Meals on Wheels to ease the financial burden. In other instances, the care coordinators might secure a wheelchair for a homebound patient or train a family member on the patient's care plan.
Through this process, the care coordinators and care managers build trust, strengthen the patient-primary care physician relationship, and contribute to improved patient engagement and outcomes. The coordinators meet patients "where they are" by tailoring care plans through phone calls, in-clinic meetings, and telehealth visits, whichever works best for the patient.
The Future of Health Care Delivery
Today, Medical Home Network is expanding its reach and impact. Through a new entity, Medical Home Network REACH ACO, Medical Home Network partners with community health centers nationwide to improve care for Medicare beneficiaries using the MHN model of care. Medical Home Network REACH ACO works with 21 community health centers in New York and Oklahoma, where O'Neal supports the care management teams.
Medical Home Network REACH ACO was approved to participate in CMS's new value-based care program (called ACO REACH), which emphasizes health equity and community health.
For Misty Drake, MHN's Vice President of Client Services and Growth, Medical Home Network's model of care is a strong fit for community health centers that have shifted or are considering shifting to value-based care. For example, Medical Home Network's model can be effective as a model to improve utilization, enhance quality outcomes, and reduce health disparities.
"The main pitch is that ours is a model of care that they can use across their patient populations and payor sources to drive quality and outcomes," said Drake. The approach helps in managing community health centers' primary clientele, which includes Medicare, Medicaid, and uninsured patients, by helping to mitigate costs while improving patient outcomes.
A Chicago-based Medicaid ACO using Medical Home Network's model saw almost 90% of patients receiving a risk assessment from a care coordinator, which led to a 51% decline in in-patient days and 11% fewer readmissions.
"It is CMS's goal to get more safety net providers participating in their innovation programs to enter into a value-based arrangement," Drake said. But safety net providers have been reluctant to do that, Drake reports, because they don't have the capacity, infrastructure, or administrative support to manage all of the requirements.
"This is where MHN comes in and partners well with community health centers to really allow them to be successful under these arrangements," Drake said. She believes it is imperative to engage safety-net providers, and thus the Medicare beneficiaries they serve, in the Center for Medicare and Medicaid Innovation value-based care models. "These providers need a seat at the table to help inform effective payment reform models of care," Drake said.
MHN's model aligns well with CMS's strong commitment to building health equity by ensuring that patients from racial and ethnic minority groups and those in lower income brackets gain the resources they need to ensure positive health outcomes.
CMS's push toward tracking data to confirm delivery models work for the entire population is already embedded in the MHN model, making the fit almost seamless. MHN's partnerships help show what those relationships can look like while they track their impact and find pathways to continuous improvement.
Ultimately, the MHN whole-person model personalizes and integrates health care delivery to improve patient outcomes and build healthier communities.
"Providers really try to do it all and don't always realize that there is a whole medical neighborhood," Drake said. "It takes a village to care for people — and understanding who is a part of that village."

An innovative whole-person model of care