We, as a society, are saturated with moving images. Children and teens between the ages of 8 and 18 are now spending an average of 7 hours each day looking at screens. For adults, that number jumps up to 11 hours. Much research has been done to explore the consequences of screentime, and there's much discussion geared towards reducing it. 

At Facets, however, the discussion centers on how to engage with screens, rather than how much. Education Director Kathleen Beckman explains that quality is as important to the conversation as quantity. "We use the term 'consume' for media… and you are what you eat." 
Think about media in terms of a well-balanced diet. Junk food can be pleasing, but we understand that it isn't actual nutrition. Food pyramids have helped us understand the balance of ingredients that keep our bodies running strong. With media, all too often we don't think of the nutritional value of what we are consuming, and lump all things together as bad (but still consume them with a combination of joy and passivity). 
Milos Stehlik, the late Founder and Executive Director of Facets, had an exceptional eye for content, and believed in bringing quality film to audiences of all ages, backgrounds, and experiences. He believed in active viewing as an important exercise for our eyes, ears, and minds, and developed channels through which he could provide education and access for many who otherwise wouldn't have received it.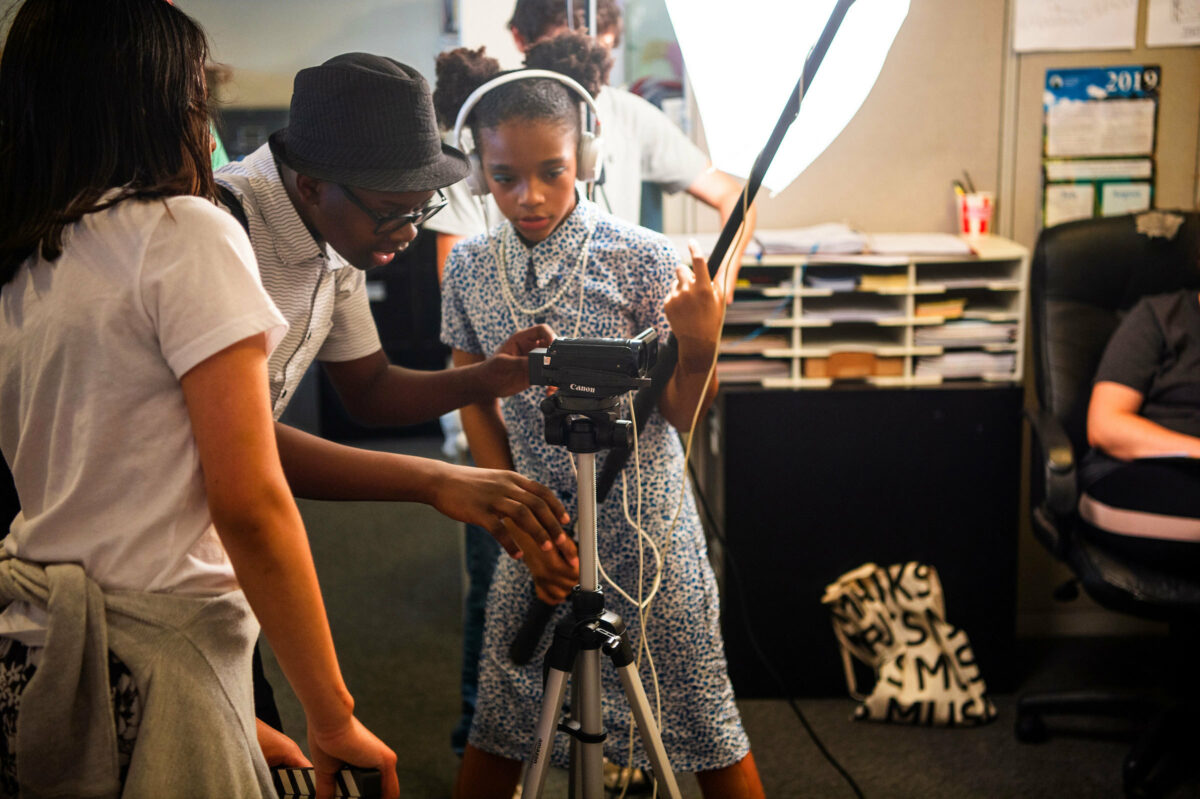 Origin Story
Since 1975, Facets has been working to connect people to independent ideas through film. Stehlik saw a need—a lack of exposure to stories and films from all over the world—and created a space for people to engage. He began a few years prior by screening rare films in galleries and shops. But in '75, he took over a decommissioned church to give Facets its first permanent venue. Two years later, Facets moved into its current home on West Fullerton Avenue. This space has two intimate theatres, as well as offices where their many programs are managed.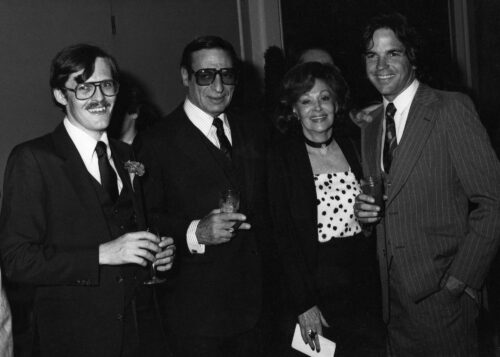 One of the reasons Facets has endured over the decades is its nimble response to technical developments. At first, it merely screened films and led discussions. As time went on, it maintained an enormous catalogue of VHS rentals that would ship all over the country. Stehlik understood that Facets needed not only to serve Chicago, but the entire country. His high-profile members who regularly spoke of the importance of the Facets catalog include Werner Herzog, Stephen Sondheim, and many more. 
VHS lost ground to DVD, and later the era of streaming was ushered in. Now, in addition to all the live programs Facets coordinates in the Chicago area, their website maintains a library of over 50,000 films available for streaming and rental to it's over 1,000 members. 
Film to Milos and the rest of the Facets staff isn't about entertainment (though that's often a byproduct). It is about expansion of thought, connection with those different from us, and the highest ideals of art and culture. But, in this era of pervasive entertainment through video, an education is required to engage in a thoughtful way.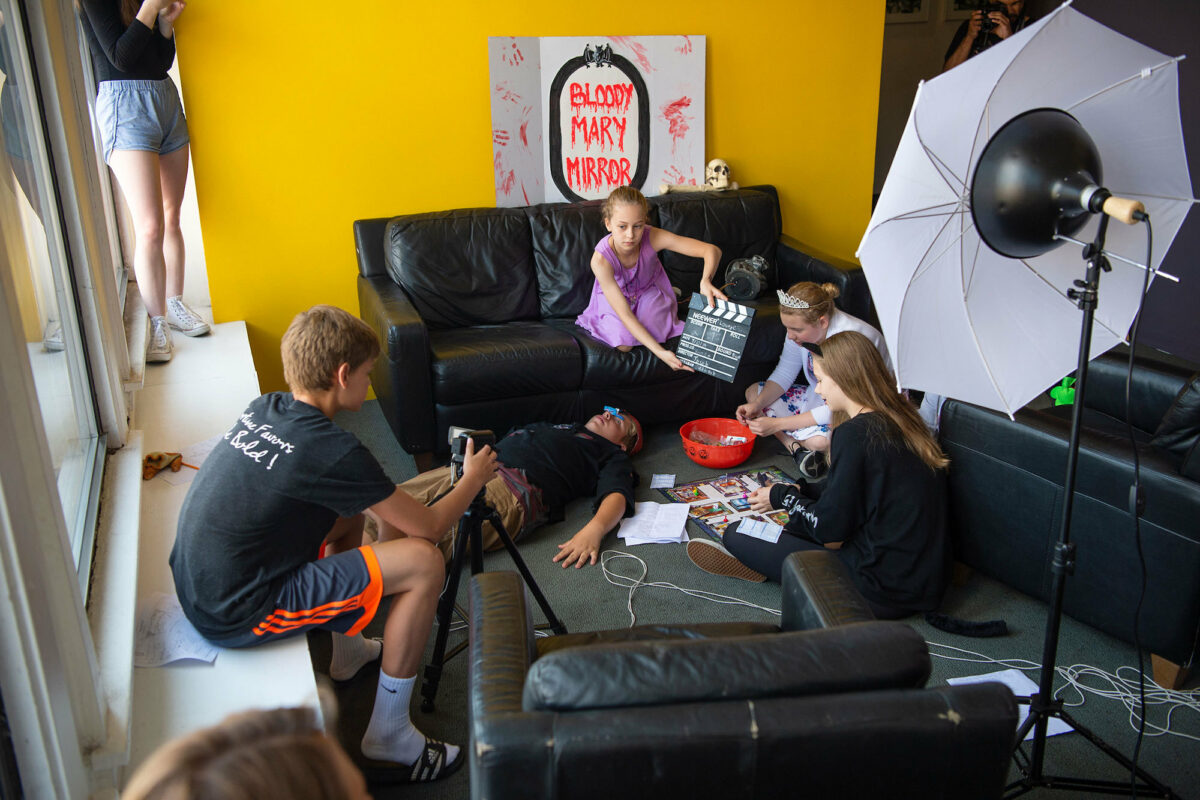 Films for Children and Teens
In 1983, Stehlik launched the first annual Chicago International Children's Film Festival. This landmark series continues today, and now screens over 250 films from over 40 countries along with workshops, director presentations, and seminars. It's the oldest festival of its kind in the Western Hemisphere, and is the largest and first Oscar-qualifying children's film festival in the world.

But what makes a film a children's film? There are plenty of movies that feature children as main characters that aren't considered children's films. It's all about point of view. Festival Director Ann Vikstrom says "it's about seeing something through their eyes. If the kid does not feel resonance with the person on the screen, they tune out."
The festival serves over 23,000 students through screenings and events. Marketing Director Paul Gonter emphasizes that "not only are [students] being introduced to international films (that aren't being screened anywhere else, like Cartoon Network or Nickelodeon), but also all of our field trips come with media education. The educational aspect is the cornerstone of the field trip festival experience. We are always trying to move beyond the screen." 
Facets staff lead talks before and after screenings to contextualize the films they show. Beckman asks two questions at every screening to help students think critically about what they see:

What does the filmmaker want me to think about?
How does the filmmaker want me to feel?
Between January and June, Facets also holds regular screenings with these films for students at various locations throughout Chicago. Knowing that each school has different budgetary limitations, many are provided free of charge to districts, and lessons are tied to Common Core Standards.

Screenings for students are curated with a variety of themes in mind. Instead of a feature length film, most include a variety of shorts, some animated, others live action. This allows for a broader discussion and exposure to a variety of stories and styles. The field trip programs Facets curates include films centered around African American History, Latin Lens, Cultural/Historical learning programs, Bullying, Immigration Stories, and the Language Arts Series (folk tales, fairy tales, poetry, book adaptations), Gender, and Queer Films for Youth.
---
"We are always trying to move beyond the screen."

—Paul Gonter, Facets Marketing Director
---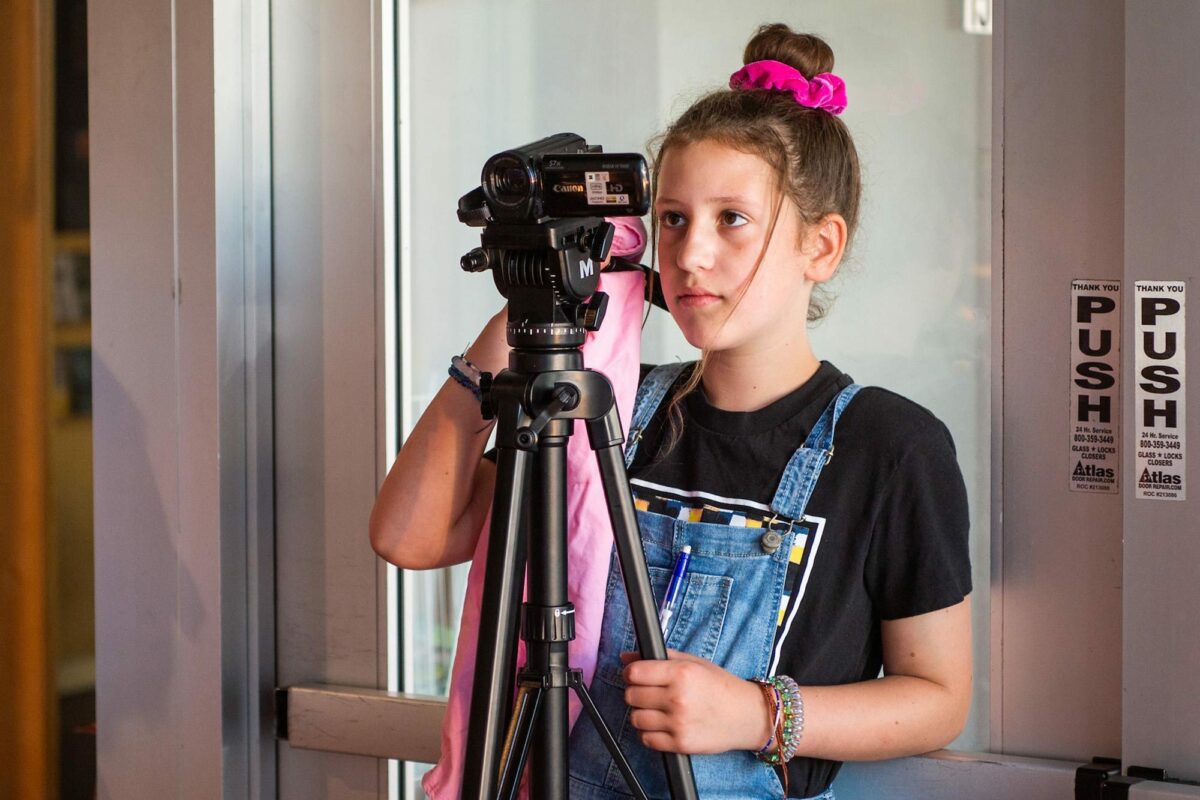 Passing the Torch
The success of the film festival helped shape the educational mission of Facets from its inception, and Milos knew there needed to be ways to engage with children and teens beyond it.

In 1994, Facets launched summer camps, now called Film 101. This program is more than just youth making a movie together. It is an incredibly unique opportunity for students to learn about film production, history, and critique, and then apply that knowledge to a creative film project. 
The week begins with a fair amount of technical study—establishing a language for structural analysis, history of early cinematic tropes, and a thorough survey of on-set roles and responsibilities. Participants are then organized in groups and tasked with writing and creating their short film in just a few days. 
Similar programs often rely heavily on adult supervision and intervention, but at Facets, participants fill every single role in the production. After collaboratively creating their screenplay, students work as actors, directors, editors, lighting designers, grips, and even script supervisors.
Katy Moravec, now an emerging writer/filmmaker, began her film studies at Facets summer camps over 15 years ago at the age of 9. "I remember the atmosphere being very open. There was never a wrong answer. I learned there that what you get from a film is inherently yours and that cannot be wrong, regardless of if that's what the filmmaker wanted you to experience or not."
The Facets staff recognized Katy as a promising student, and after about two years of involvement, at the age of 11, she was invited to be part of the selection committee for the Chicago International Children's Film Festival that year. Milos interviewed her personally, and then placed her on the jury along with another student a few years older, and a variety of adults. "It was very, very cool," said Moravec. "It felt awesome that I had that kind of responsibility, and that they were involving kids at every stage of the festival." 
Now, Moravec has a degree in film from Columbia College and teaches for Facets while working on other projects in writing and film critique.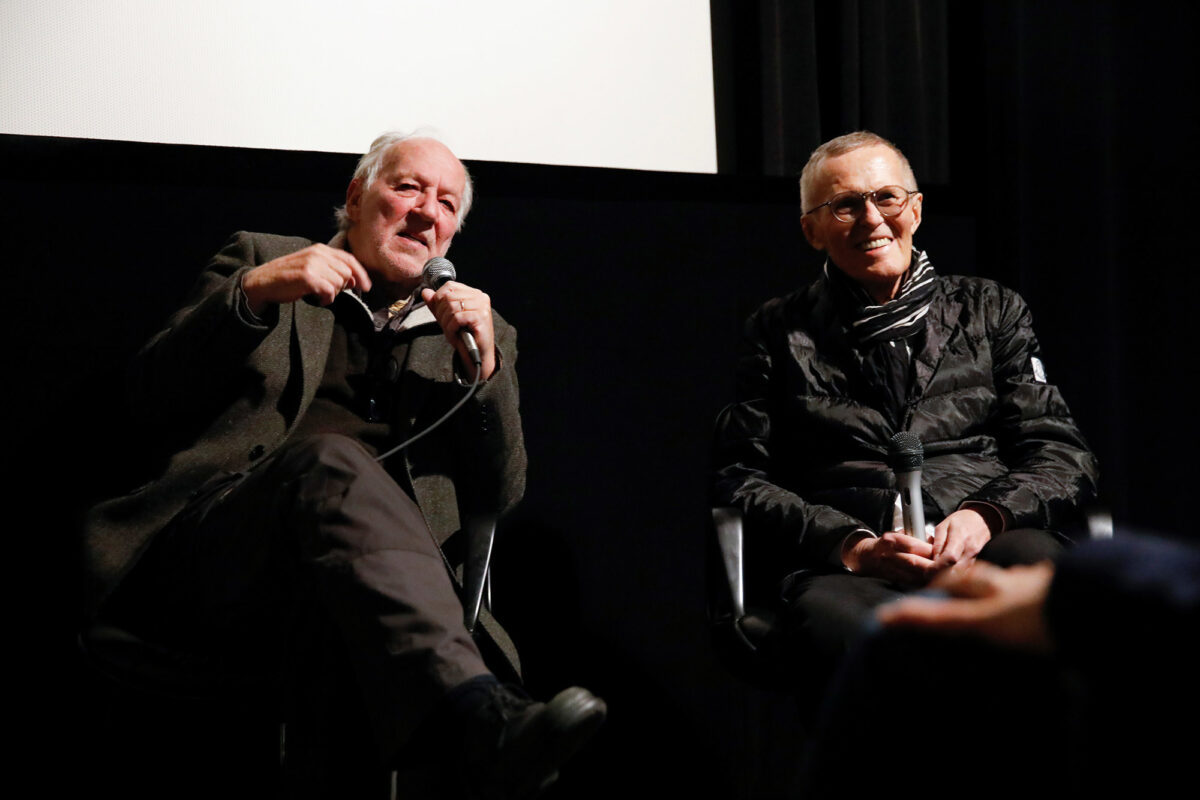 To Be Continued
For 44 years, Facets has created an accessible space for art, discussion, education, and growth. Sadly, on July 6, 2019, the visionary who created it passed away. Stehlik had been battling cancer, and he and the Facets team were incredibly forward-thinking in planning for a transition of leadership. He leaves behind an incredibly community dedicated to continuing his work. The incredibly capable Elspeth Revere is serving as Interim Executive Director while the search committee seeks the next permanent leader. 
Facets has launched the Milos Stehlik Legacy Fund to ensure that the organization continues his groundbreaking work in film education, exhibition, and distribution. "Milos lived through film and about film," explains Gonter. "So much of his personality was to focus on the beautiful stories around film and around the context the film exists within. Now our job becomes "how do we capture his approach and vision of how film works in the world. The true legacy, the biggest part of Milos is the love of really good film. I feel like we're set up very well to carry on that passion and that intense interest." 
Though we encounter so much media each and every day, regardless of our age or trade, it's important to focus on that which is meant to inspire or challenge us, rather than market to us. Especially when considering the relationship of youth to media.
---
"...kids are commodified in the United States. The films are a carrot at the end of the stick to sell kids something. We [at Facets] don't do that."

—Ann Vikstrom, Chicago International Film Festival Director
---