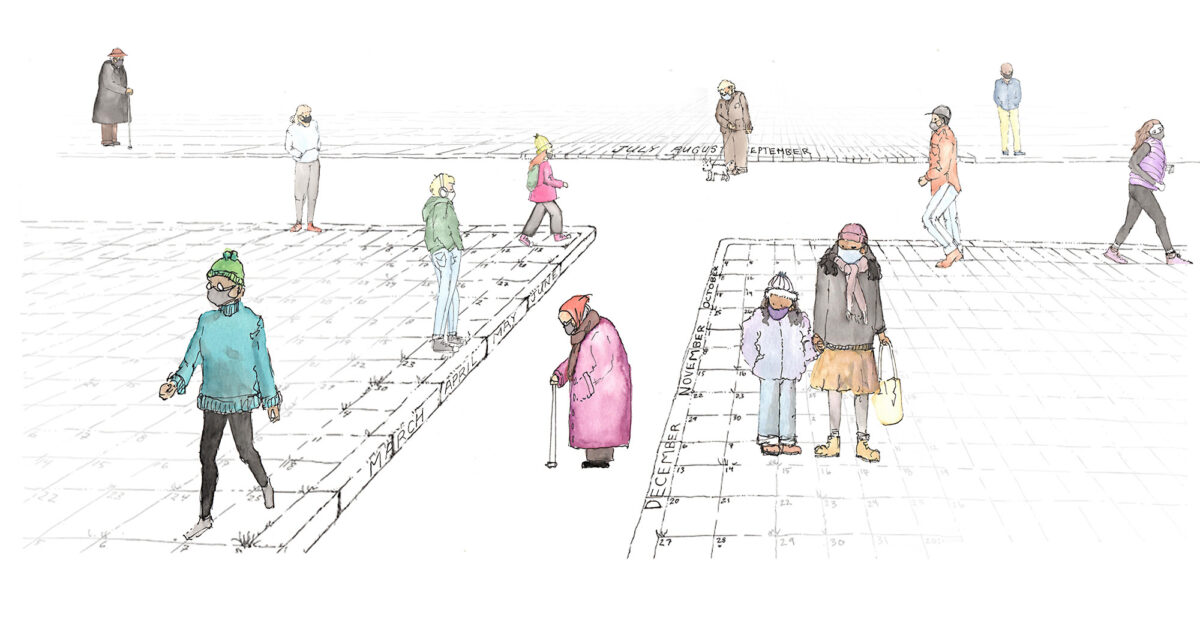 Throughout 2020, we've collected impressions from our friends and grantees. How has this unprecedented year materialized in individual lives and communities?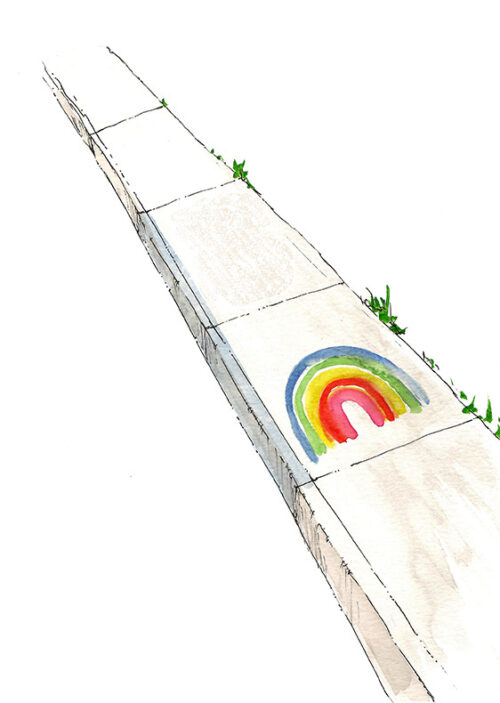 December 2020
This year became an opportunity for us to reflect in unexpected ways – and forced us to come to terms with the ways we have so much more work to accomplish. We already knew that our communities are disproportionately impacted by oppression, but this year highlighted the ways that some of the structures we felt were secure were not. But this is not all a bad thing. I have observed the power of humanity in the wake of harm.
In the face of a global pandemic that none of us has seen before, in the midst of conversations about racial equity that many are able to ignore, and in a time where we were not sure what tomorrow would look like, the determination and spirit of our communities have continued to shine. We saw so many lows, but were then met with new highs – creativity in the face of obstacles, new partnerships as we all leaned on each other a little more, and a redoubling of our conviction.
Our solace is exemplified in the calls for liberation and equity – access to those resources that no person should be denied, moving beyond surviving to thriving, and to celebrating the happiness in moments, no matter how fleeting. I have found solace in the knowledge that my work is not about metrics and statistics. My work is to usher in a future where our current observations are just memories, and our solace has given way to joy.
Aisha N. Davis, Director of Policy, AIDS Foundation of Chicago
---
This year has been one of the hardest for environmental justice in Chicago communities. Witnessing an egregious act of environmental violence in the HILCO implosion of the Crawford smokestack was one of the most traumatic events in my career. For myself and other EJ leaders, the dangerous actions and unethical behaviors of polluting corporations and elected officials are truly shocking. It has required a ton of community support and all of my strength to grapple with the harsh reality that Black and Brown communities are facing amid intensifying environmental assaults during a deadly respiratory pandemic.
At the same time, this year has affirmed that though multiple institutions are failing communities of color, we are coming together in new and powerful ways. In the midst of the pandemic, I've seen extraordinary efforts to feed, heal, and support one another - to look out for our neighbors and to share resources to those in need. As painful as 2020 has been, it has been inspiring to see communities organize, take charge, and hold decision-makers accountable. This momentum is building and it is up to us to cultivate this potential in years to come.
Dr. Antonio Lopez, Senior Advisor, Little Village Environmental Justice Organization
---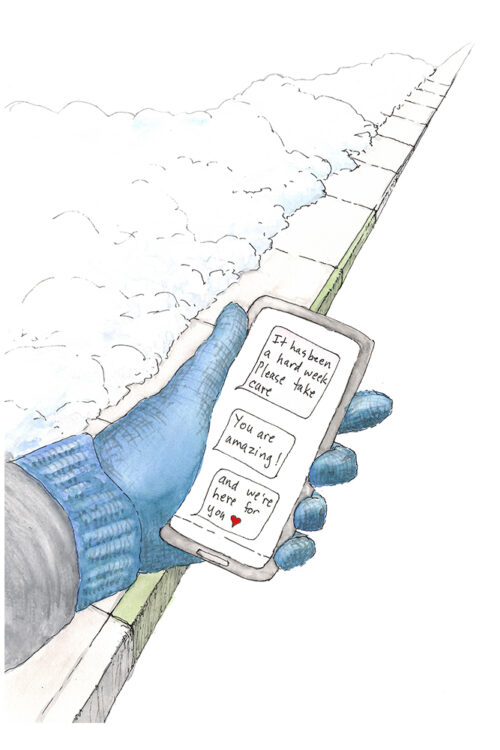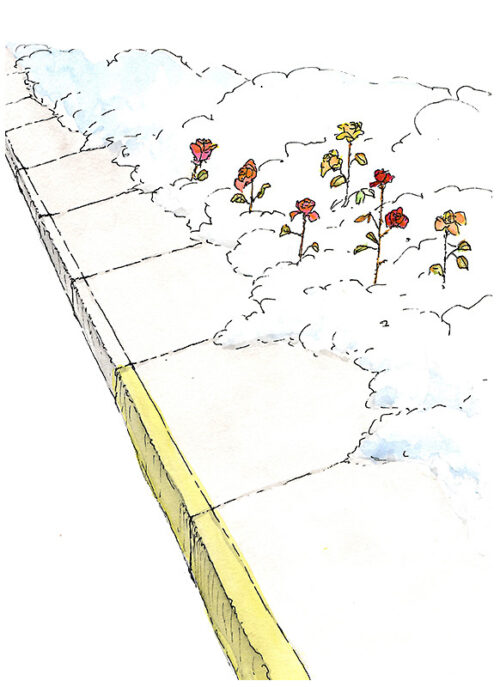 In this season of trials, we are seeking solace by focusing on the faces we see as we drive through our parking lot, solace in the solitude of resilience.

It has been a long year for all and for the communities we serve. Increases in overdose deaths, along with news of police brutality have created an unsettling discomfort here. We seek solace in the constant realization that we are our brother's keeper.
We see faces that find hope and relief in seeing our staff opening up our doors welcoming them with friendly and caring tones in the spirit of servitude. Their complex but resilient courage inspires us all at AHRC. We like to think of the faces we see as the roses in that thorn garden that discover grace in AHRC's gracious staff. We find solace in the hope we see in their coming and in their going that one day this too shall pass for them as long as we continue working hard.
—Mahlet Solomon, Atlanta Harm Reduction Coalition
---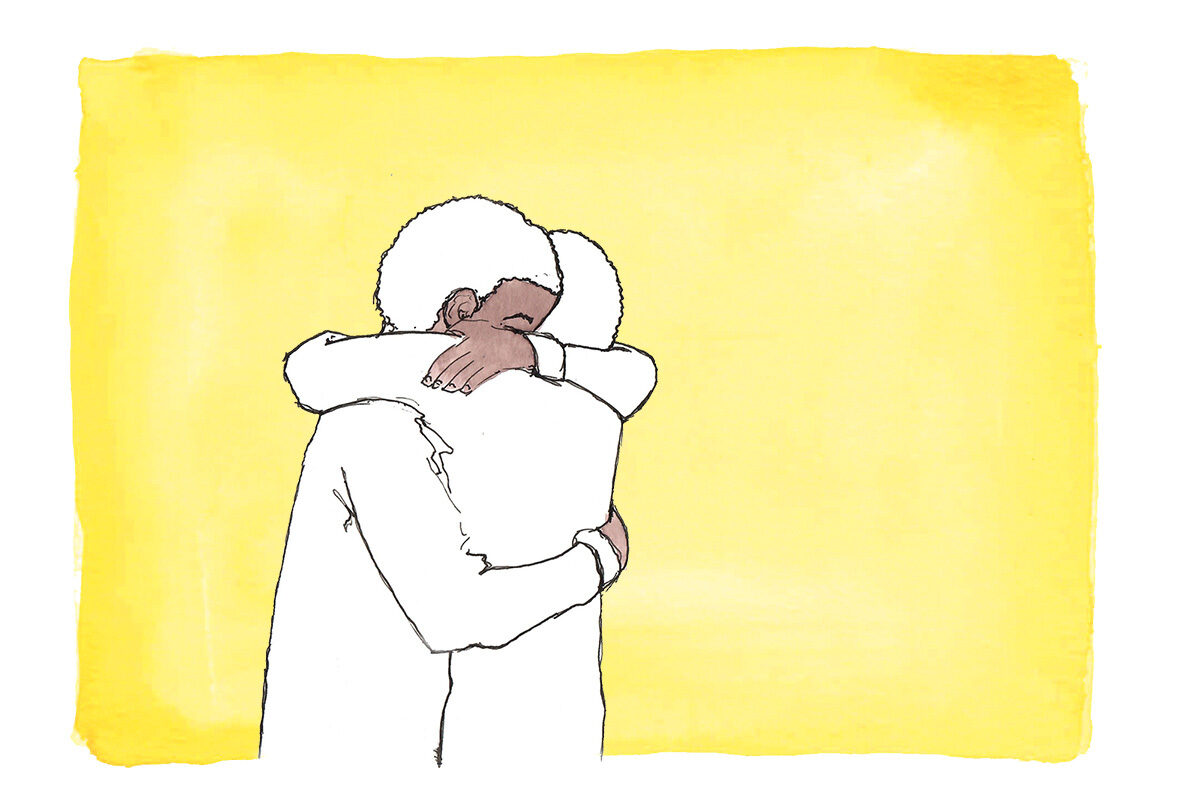 As a Black mother with Black sons, grandsons, and countless Black men that I love and care for, it is critical in this hour that I stand for them. Many injustices have been inflicted upon our communities due to the systemic racism that has plagued this country for many years. I commend our youth and individuals globally, who have been on the frontline of this cause, advocating for change. George Floyd, Tony McDade, Breonna Taylor, and many others who died at the hands of police officers and white supremacists... We stand for you!!
I seek solace in knowing that when this is all said and done, I will be on the right side of history. I will be with my people who have been oppressed for over 400 years!! No more patiently suffering!! No more!! Our wounds run deep, but I believe through all this we will rise. This is an opportunity for this nation to RISE from the ashes and redeem itself!!
The time is NOW for Intentional Racial Equity!!
Rev. Doris J. Green, CEO, Transforming Re-entry Services

---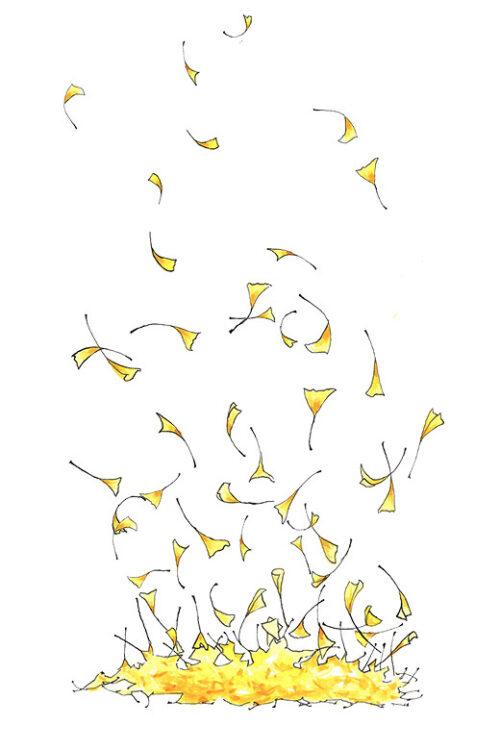 November 2020
I am seeing my neighborhood with fresh eyes. Since March, my neighborhood has not been the backdrop to my life but instead the center of my life. With so much uncertainty swirling about, it is comforting to draw in my experiences through my senses. What in this moment do I see, hear, smell, taste, touch? Focusing on the fact that overnight the bright yellow ginkgo biloba leaves have fallen from their branches to make a soft pillow along the street takes me to a place of comfort. I'm tempted to lie down in that plush swath of beauty and take a nap, surrounded in that moment with something that is real. Something I can hold on to even if it is fleeting, trusting that the ginkgo tree will balance snowflakes on its slim branches this winter and burst with green fans of promise in the spring.
—Marji Hess, Director of Urban Agriculture, Comer Education Campus

---
The pandemic has changed so much for me, as it has for all of us. Of course, the restrictions on day-to-day activities are top of mind. Not being able to visit friends and family, thinking twice about passing someone on the street without a mask on.
But the thing that I keep coming back to is the nature of forgiveness. As the leader of a nonprofit health care organization, I tend to take a lot on my shoulders. The pandemic has forced me to realize that I can't do everything I would like to do, and I can't be everything I would like to be. I need to forgive myself for my inability to meet my own high expectations. There really isn't any other choice in the face of an implacable virus that has been surging through the community that I try so hard to serve.
How much can I learn from this new-found appreciation of forgiving myself? How can I carry this forward into my family life, my community, and my world? What will it mean if we can all accept the limits of human endeavor, even as we strive to be better?
—Daniel Fulwiler, President & CEO, Esperanza Health Centers
---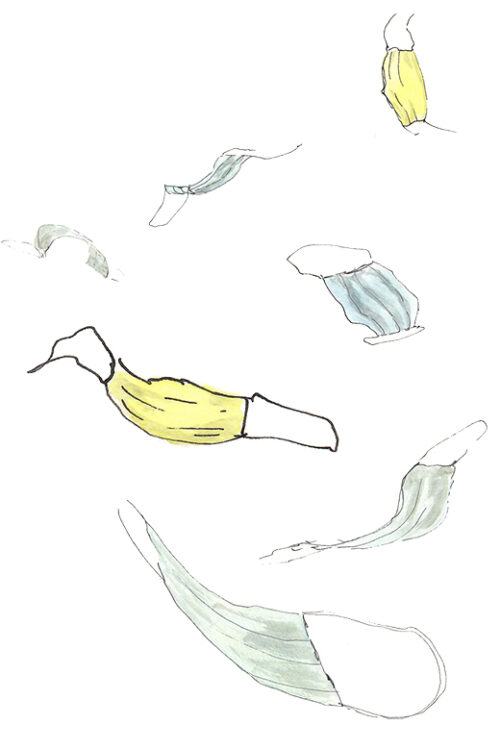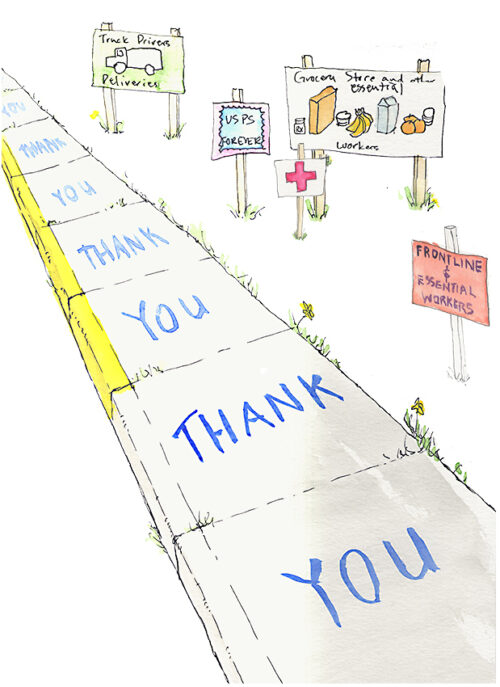 While this year has brought enormous challenges, I am seeing the best emerge in many folks. Everyone from healthcare providers, support staff in healthcare facilities, grocery store workers, truck drivers, delivery couriers, and public servants have shown great resilience, empathy, and commitment to their jobs during these turbulent times. When I see people wearing their masks and keeping their appropriate social distance, I am reminded that we are not just thinking of ourselves, but our community as a whole. By taking this small step, we are keeping each other safe. That is inspiring to me. Witnessing this commitment and dedication has given me solace. Working with the wonderful staff at La Rabida Children's Hospital, I see this drive every single day. Our team works day in and day out to make sure our kids and their families are safe and have access to the care and services they need even amidst a global pandemic. I have also found great comfort in spending so much time with my husband and indulging in inspiring movies and books. Participating in our virtual temple services has been another source of comfort during this time. These are all things that have kept me going. In the midst of so much uncertainty, these simple pleasures have helped bring me a sense of peace.
—Brenda Wolf, President & CEO, La Rabida Children's Hospital

---
As frightening as the events of this year have been, I have had the honor to see amazing things arise from the storms we are facing in 2020. In my work as a nurse case manager for complex patients, the pandemic has indeed satisfied the famous quote "Necessity is the mother of invention" through the use of human compassion, creativity, empathy, and of course technology. Due to the pandemic, our vulnerability on so many levels was made evident. Nothing is secure in this world however our human connection and desire to provide safety and care brings solace to me and so many others. Our vulnerability brought to life our need to unite and fight for people's lives, well-being, and futures. The number of resources and cooperation that was born from this shared experience brought peace and hope to a seemingly hopeless situation. As care managers, we closely manage patients who are hospitalized with Covid-19 during, as well as after, their hospital stay. Early on we were learning and we continue to learn about the effects this virus has on the human body. One very dangerous symptom of the coronavirus is that it creates deadly blood clots in some Covid-19 patients. So many patients had to be discharged on blood thinners for 6 months. The medications the patients needed were not being covered initially through the insurance until the care managers brought it to the attention of the health plan medical director. Having medication covered by insurance saved the lives of many people. Solace is also found in people being more cognizant of their fellow man. In many ways due to the pandemic, we have been forced to think about others in a way we never had to in our lifetime. Losing our self-centeredness is always a good thing and often, unfortunately, is often carried out through suffering.
—Angela Fitch, RN, Mobile Transition of Care, Medical Home Network
---
I am a regular swimmer and when pools shut down in March, I lost access to a ritual and activity I depended on. And like many others, I also lost access to one of my communities--the friends and teammates I swam with. But because of this loss I have found a new ritual, joining others to swim regularly in the lake. It became a way to not only engage in physical activity but has also been incredibly grounding. At the risk of being dramatic, it has helped guide me through this crisis.
Each day the water has a different quality, color, texture, temperature, and a life of its own. The lake has no knowledge of the pandemic, of difficult decisions, of bad news, of preventable harm and loss. As swimmers, we have no choice but to take what the lake gives us. As the season has changed, and air and water temperatures have dropped, I and a few others have continued to swim. I plan to keep up this cold-water swimming as long as I'm able, maybe even all the way through the pandemic.
I have seen so many people finding new ways of staying grounded and connected. People who used to be together in an art studio or classroom are coming together virtually and continuing to make art together. Artists are picking up projects they had put aside or collaborating with others in ways they hadn't before. People are taking action on issues they hadn't before and new voices are being handed the microphone.
All of this gives me not only solace, but optimism for what we might learn and take away from this period in our lives. Although change has felt disorienting and unpredictable over this past year, it has reminded me that change is really the only constant we have, and our job is to make the most of it.
—Kate Lorenz, Executive Director, Hyde Park Art Center
---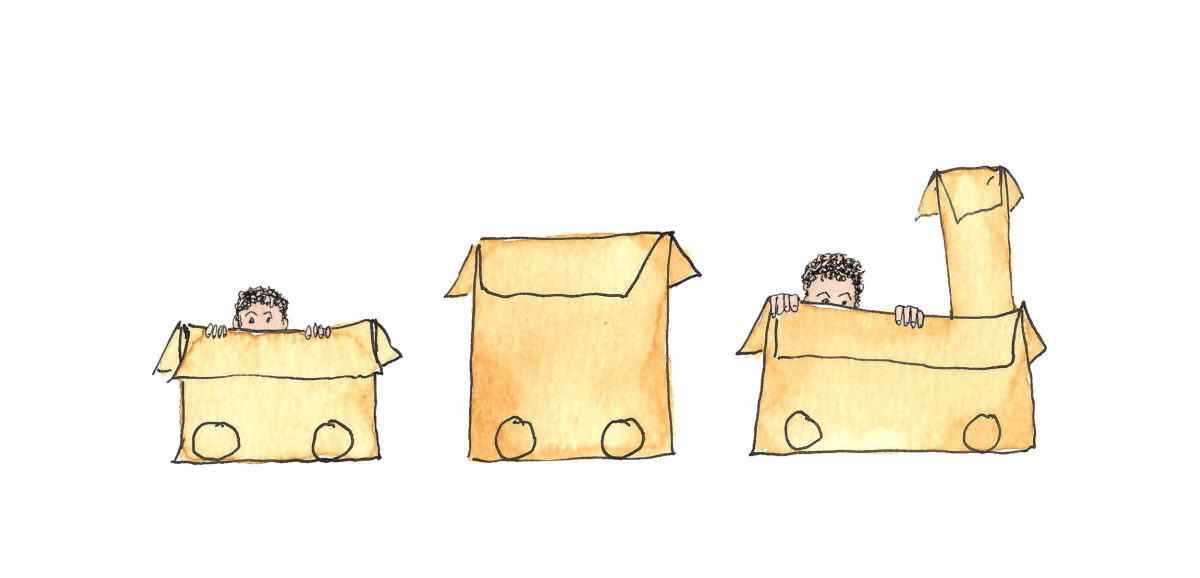 My life has been filled with challenging times due to internal and external forces of change. However, nothing has negatively impacted me more than the recent social injustices and civil unrest. I find hope during these turbulent times by viewing the world through the eyes of my grandchildren—Summer (2) and Kai (1). Their creative perspectives when discovering new things bring me joy. During the constant delivery of packages, Summer became ecstatic to receive them and began to claim every package for herself. It reminds me of the joyous feeling I had as a child when opening Christmas gifts. Her anticipation builds daily as she awaits the sound of the doorbell that summons us to collect her gifts that magically appear on the front porch. It never matters what's in the boxes, she's overjoyed just to receive them. Kai is discovering the world from a beautiful place of love, joy, and creativity. His excitement comes from the empty boxes that he turns into a horseback ride. Both of them climb into boxes shouting "choo choo" which is a beckon for their mother to push them along the kitchen floor which they imagine being train tracks. I am appreciative of the adventure they bring to my life, especially during these turbulent times.
—Sharrone Y. Brumfield, Administrative Coordinator, Photography & Media | Prints & Drawings, Art Institute Chicago
---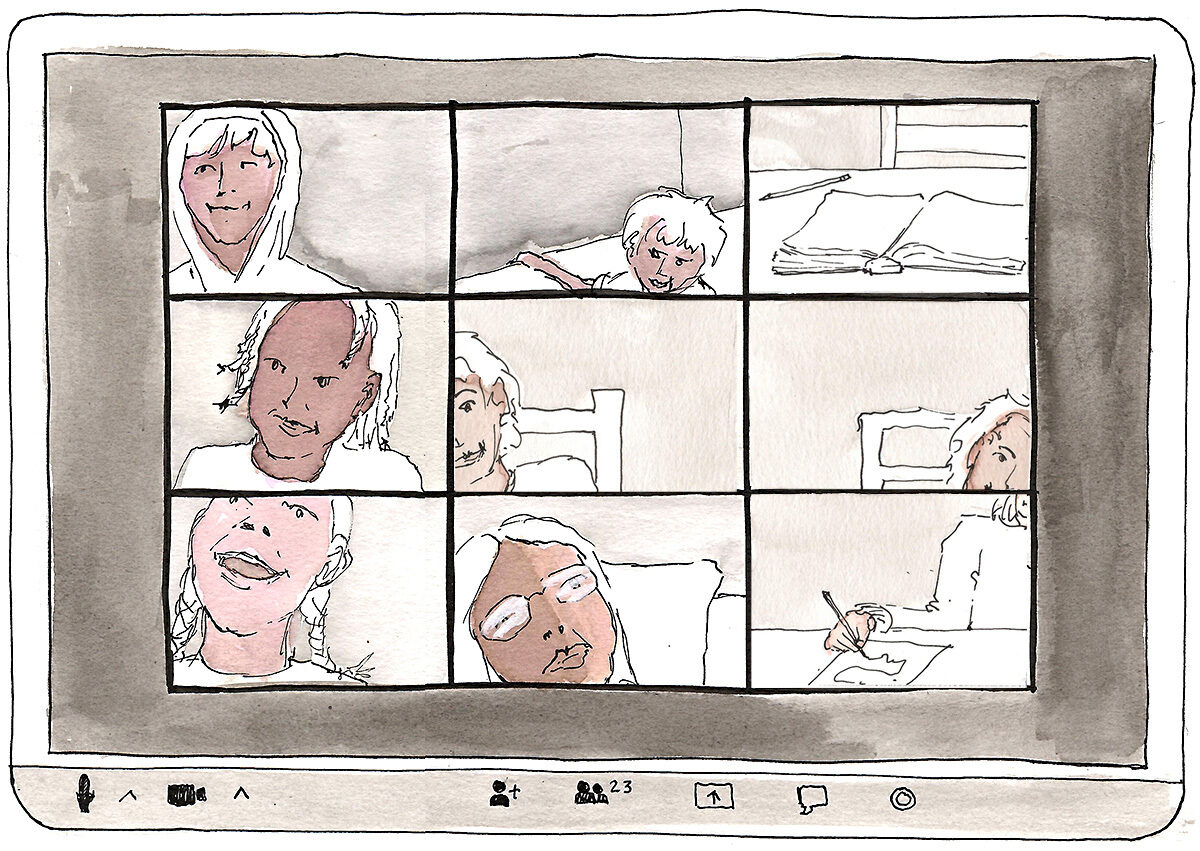 October 2020
I desperately miss teaching in person, but I take solace in the interactions I do get to have with my students. We take time to be silly during Zoom meetings to make sure everyone has a chance to smile and the young people I work with constantly astound me with their humor, intelligence, and resilience. In a way teaching remotely has allowed me to develop deeper relationships with the younger people I work with through the use of private chats and emails. It is a safer space for students to open up to me and discuss how they are feeling about the world.
—Jessica Stevens, Environmental Science Teacher, Gary Comer College Prep
---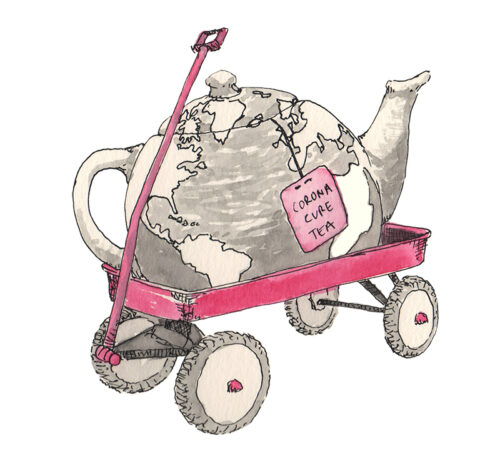 June 2020
I'm seeking solace in being with my family. Due to Covid-19, I went from being a professor – with long days packed with teaching, mentoring, and conducting research to also being a full-time mom to my three children — Leila (5), Declan (2), and Graham (2). In this time, my fears and worries about the world are amplified when I think about what my children will face in their future. Having the opportunity to be at home with them and notice their small changes from one day to the next is incredible. Witnessing them develop the ability to write letters and add numbers or even simply put on pants and socks, I'm grateful for this time with them. Every day my heart is filled with their joy and I'm continuously surprised by their understanding of the world. Of her own initiative, Leila made "coronavirus tea" out of sand, mud, and water, which she then delivered in her wagon to people around the world to make them healthy. Declan who is just learning to talk asked me in his slow and deliberate manner "did the virus close my playground?" The experience of being a full-time mom while being a professor has also been hard — I'm more exhausted after a day with my children than after a day at work, and much of my work now happens when everyone else is asleep. I miss teaching in person, discussing science with colleagues and working in my lab. But every day I am thankful for my family and I'm reassured by my children's love for each other and for the world around them.
—Meredith Kelly, Associate Professor of Earth Science, Dartmouth College

---
May 2020
Like many of us, my life changed with the lockdown. I now worry about friends and loved ones who I can't visit and what the future might bring. After June, I'll be unemployed, and I don't know where I'll be living. But, my dog keeps me in the present because she still needs to go for walks and the exercise is good for both of us. Each outing reminds me that spring is full of natural transitions. I started recording the number of each bird species I saw as part of a citizen science effort, and it's been a welcome distraction. Counting birds is what gets me excited to wake up at 6 AM each morning! The spring migration is underway and the mornings erupt into a joyous chorus. On these walks, I stop to inspect flowers, like the intense red of a tulip, and swelling tree buds. Seeing predictable patterns in nature comforts me. These changes excite the senses, like hearing a robin, seeing the north star, feeling the warm sunshine, and smelling the soil. What's happening in your nature hood?
—Alice Doughty, Climate Scientist, Comer Fellow, The University of Maine
---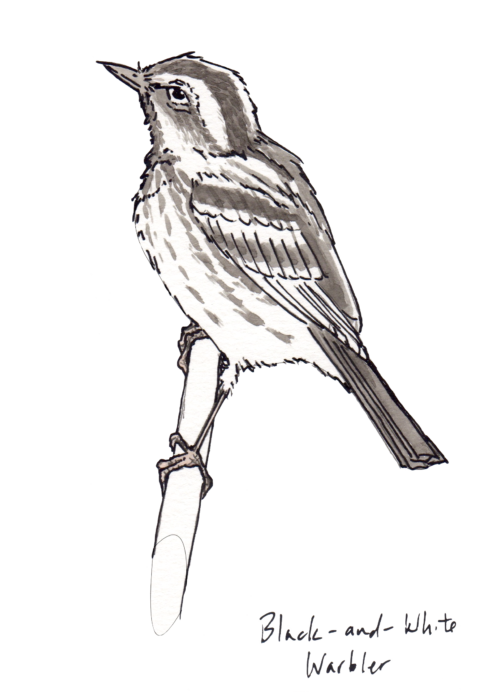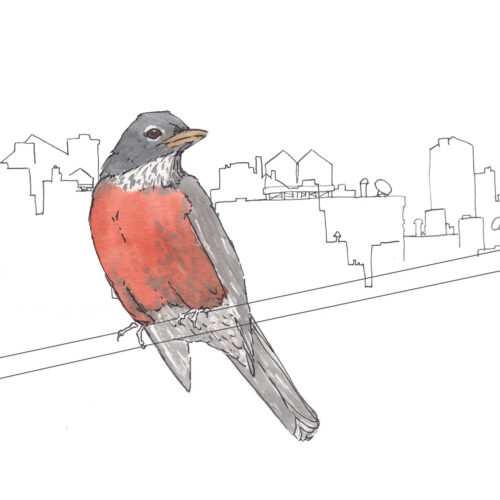 These times are tough in so many ways. My next-door neighbor calls it the season of despair. To read that others have enjoyed bird watching is no surprise. Birds seem to represent ongoing normalcy, even where I live in New York City. All-day I'm aware of hearing them in the park below and, believe it or not, I truly do love hearing them around 4 AM when they start their day! I wake up, listen for a few minutes, then return to sleep....usually.
—Elizabeth Clark, Lamont Doherty Earth Observatory, Columbia University, NY
---
At this moment, I'm observing change. I have witnessed an arid, alpine valley that was frozen with winter come back to life in different stages. First, it was the cottonwoods, whose leaves wriggled free from their woody, winter chambers. Then, it was the desert peach. Its flowering was like the dotting of a paintbrush, accenting patches of dull-green, prickly brush with bubblegum-pink flecks. I now patiently await the next change.
—Guleed Ali, Research Fellow, Earth Observatory of Singapore.


Guleed was in California sheltering as he awaited reopening and returning to Singapore.
---