Arnesia Banks is an introspective young woman with a passion for life and a unique mantra. "Ask for more of everything," she said. "Want more. Be grateful. Seek more understanding. Be in awe."
Arnesia's personal search for meaning and fulfillment enhances her professional profile. She wants to build a career in law and her thoughtful approach, with eyes wide open, leaves no room for anything but success. "My lifetime goal is being a leader who speaks up and changes policy to further justice," she said. "That would be one way that I can leave my mark."
As the oldest of six siblings, Arnesia had more responsibility than most kids and a lot of pressure from her family to succeed. Her father was incarcerated for most of her adolescence and her mother frequently moved her family around Chicago's South Side in search of a better place for her children. 
Arnesia recalls, "at times there were acts of violence that were happening in the community or even to my home. Those acts affected our sense of security—subconsciously and emotionally—but every time we would move, there would always be an upgrade where we would slowly but surely improve our situation."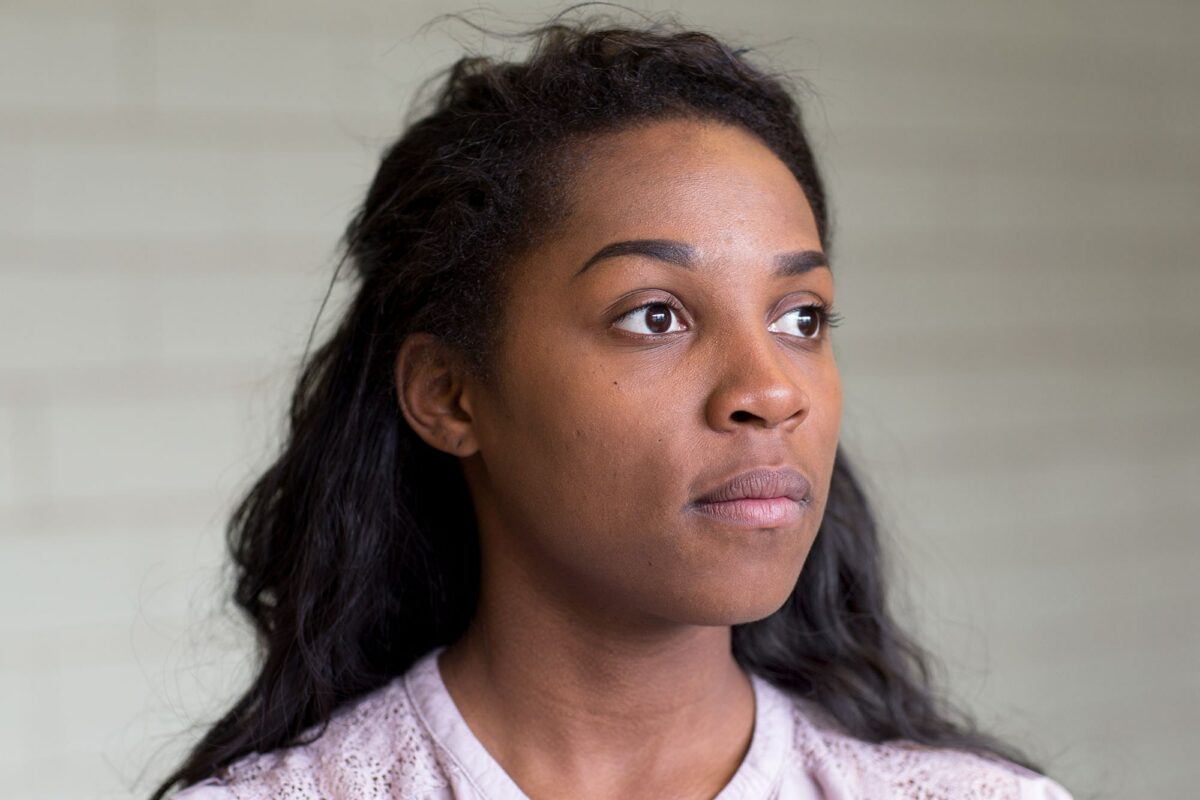 Struggling for safety is a fact of life for many families in South Side neighborhoods, including Greater Grand Crossing where Arnesia's family lives. According to the Chicago Tribune, 26% households in the neighborhood are below poverty level and there is nearly one violent crime per 500 people each month, which is more than twice the city's average.
This actuality hit hard when, on Mother's Day 2012, Arnesia's oldest brother was a victim of gun violence. The shooting happened just before Arnesia was scheduled to visit Boston College to prepare for her freshman year. Six months later, he was shot again. Fortunately, her brother survived and began to look at his gang affiliation in a new light. On his time in the gang, Banks said, "I think he would say that it was more his gang was like his team, his squad, his people, his family. That shadowed the violence and hid a lot of the reality of the situation."
Through it all, Arnesia managed to stay emotionally close to her family and keep her focus on college. She believes succeeding, "takes knowing that there's a lot of uncertainty in life. Knowing that you are going to go through things and it's not really a perfect world." Arnesia pairs this acceptance with tenacity and curiosity—a character strength she sees as paramount to personal development and attainment.
Arnesia's own journey of discovery was aided when Gary Comer Youth Center opened in 2006. She was living in the Greater Grand Crossing neighborhood and started visiting the center. "It was fun to have something to do and someplace to go in the neighborhood," she said. "It was a place that was very communal and friendly." The center provided new opportunities, which for Arnesia included a writing job through Medill Media Teens, a partnership between the youth center and Northwestern University's Medill School of Journalism.
Her involvement at the youth center was a natural precursor to enrolling in Gary Comer College Prep, which was where Arnesia got serious about academics.
---
"I didn't think about going to college until I went to Gary Comer and then ever since freshman year it was all about college."

—Arnesia Banks
---
It was a time of growth for Arnesia and the high school, which opened in the youth center in 2008 and quickly moved to a brand new state-of-the-art facility with a full teaching staff.
Most of Arnesia's teachers were alumni or current corps members of Teach for America, an organization that mobilizes future leaders to create equity and excellence in education. The majority were recent college graduates and the youthful enthusiasm and optimism in the high school was palpable. "I just think about me laughing a lot and me being happy," said Arnesia. "I think of my teachers being fun and young and full of energy."
Arnesia found a career path by assisting in Alderman Leslie A. Hairston's office and exploring leadership as president of her school's student council and National Honors Society chapter.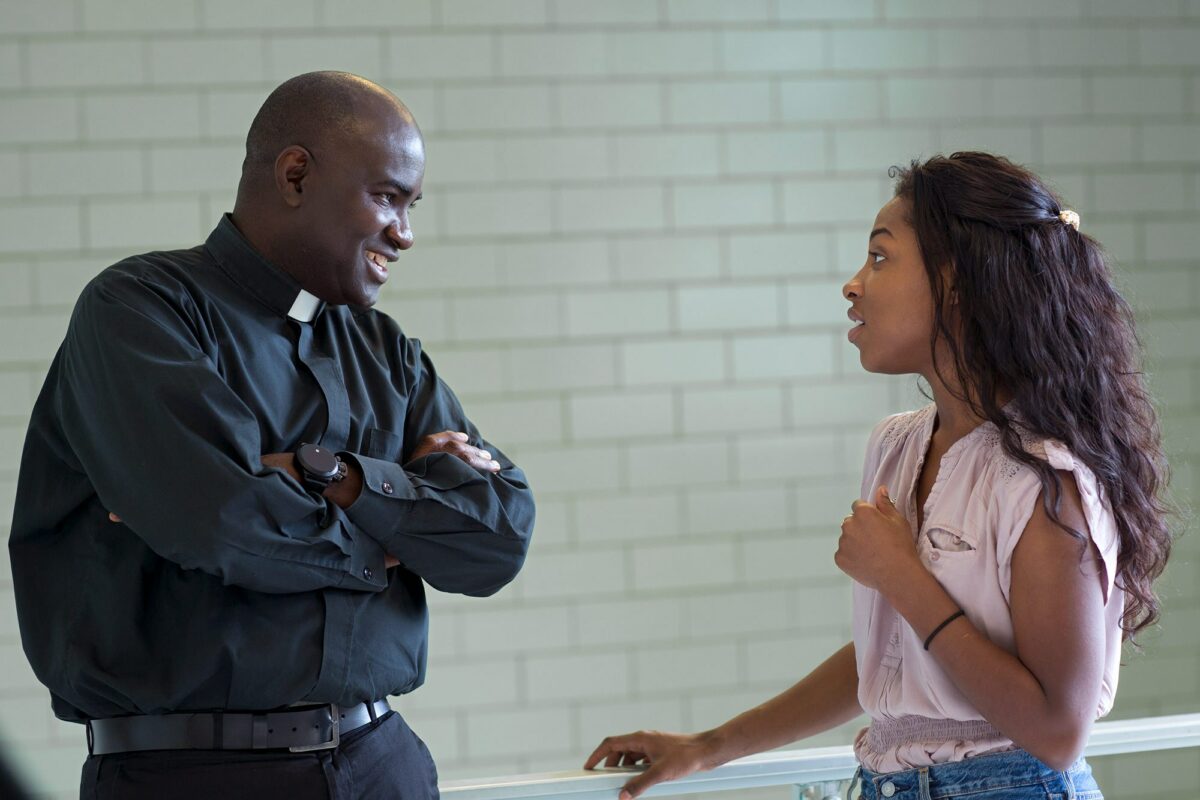 ---
"All through high school I loved going to my political and government classes. I just loved learning about law and the constitution. Then I became more involved in student government and those passions and desires spilled over into college. I decided to become a political science major because it represented my long-term goals for my career."

—Arnesia Banks
---
Her experience at Gary Comer College Prep prepared Arnesia for college-level academics, but it was difficult to be away from her family. Having strong female role models and mentors helped Arnesia, the first in her family to earn a bachelor's degree, to stick with college. She was inspired by a close friend of her family who had a degree and by one of her high school teachers who graduated from Boston College. Her teacher helped Arnesia gain acceptance to Boston College and they kept in touch. Arnesia said, "She supported me emotionally by just being there. I remember she came to visit me and we went out to dinner. I would think about her as an aspiration and I think she influenced me a lot." 
Arnesia readied herself for graduation in a number of ways. She took classes, like business law and business public speaking, that were relevant to her career plans and worked as a student assistant to a vice president of Boston College. The role taught her useful skills. "You have to really be professional working in a vice president's office," she said. "You have to greet people and make sure that they come into a warm, welcoming and comfortable environment." 
Arnesia also went to Spain on a walking pilgrimage, which she described as being filled with moments of beauty, giving her time to think, and opening up the possibilities of life. She is interviewing for paralegal jobs and sees the role as a way to confirm her path. "I figure that being a paralegal and being in that environment and also applying to law school will be great. I think that it will help to breathe and sleep law."
For Arnesia, the future is exhilarating. "I kind of have this love knowing that you can become whoever you want," she said. In addition to hoping for joy, laughter, love and good relationships, Banks wants to influence people to pursue their passions and do well in the world. She said, "I hope I can continue to lead by example and influence others."