---
"I have enough to go out there and try to make something, but I feel like the more education I have, the easier it will be."

—Dashay Purnell
---
Dashay's interest in the prison system started at an early age. She grew up in the Pocket Town neighborhood on Chicago's South Side and knew a lot of people who had been incarcerated. When Dashay wasn't playing outside with her friends, she was watching prison shows. She was also influenced by her older brother's incarceration.
Communicating with her brother while he was in prison and hearing his stories after he was released added to her desire to reform the system. "I never saw people who were incarcerated as anything less than human," she said. "Where other people might look at them as a number or their crime, I was never like that."
It was at Gary Comer College Prep that Dashay formed an idea of how to channel her life experiences and beliefs into a career. "Going to Gary Comer instilled in me that I needed to go to college," she said. "Coming in, I had an attitude and had lost my love of learning. When I got to Comer I was placed in a mentor program and it was after that I started to change."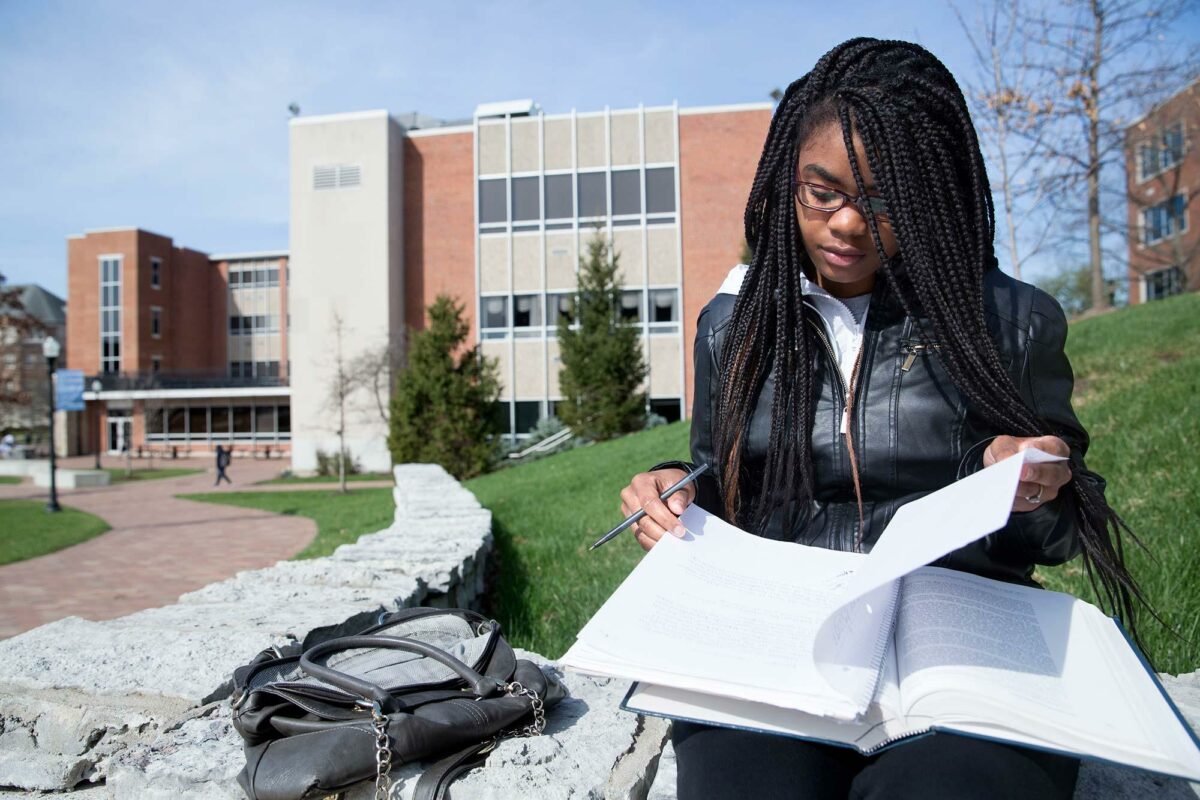 Accepting the help of the Comer staff and getting serious about her studies earned Dashay a full tuition scholarship to the University of Dayton. She was prepared for college academics but found the cultural differences challenging. I had never left home, so going away was stepping outside my comfort zone. And it was hard getting adjusted because Dayton was a predominantly white institution. I came from my neighborhood where it was basically all black people," she said. "Freshman year going to class, I was the only black person. I got used to it, but at first it was uncomfortable."
President Obama was reelected and the Black Lives Matter movement was gaining momentum during Berry-Purnell's freshman year, which conversely, is when she felt she experienced racism for the first time. She said, "It made me see the world for what it is and it made me want to fight more for social issues." At the end of her junior year, Dashay found an outlet for this desire when she reinstated the University of Dayton's chapter of the NAACP and worked with other students to promote the organization. Everyone was invited to take part regardless of color," she said. "If anybody was passionate about justice and equality and fairness, they were welcome to be involved."
More than 30 people joined in the chapter's first year and Dashay felt it was a success. "We held events on campus, talked about issues, showed videos and gave people feedback on how we could make the campus a better place for everybody," she said. When she graduated, Dashay passed leadership of the chapter to a young woman from Gary Comer College Prep.
Despite the difficulties, Dashay is happy she chose the University of Dayton and speaks well of the education she received. Her classes were interesting to her and aligned closely with her criminal justice and sociology focus. One of Dashay's most impactful classes brought 11 Dayton students and nine incarcerated students together for a weekly session at the Warren Correctional Institution. "We sat in a circle because it was discussion-based, and it was inside students and outside students every other seat. Because it was a small class, you formed relationships even with the people who were inside, so when the class was over, it was hard to go," she said. The class was part of the Inside-Out Prison Exchange Program, which encourages communication between academia and prisons in an effort to activate social change. Dashay said, "It was eye opening to see the correctional officer exit out the people who were in prison and to know the inmates were so different from how society perceives them to be."
Her experience in the prison class strengthened Dashay's resolve to improve the prison system and her belief that everyone can be rehabilitated. She is considering working as a volunteer coordinator and running prison programs after graduate school. She believes mentorships and educational and vocational programs are important for inmates while they are serving their time and after they are released.
Bridging gaps and helping others is a consistent theme for Dashay. She has had several mentors that made a difference in her life and tries to emulate them. She mentored younger girls when she was in high school, has talked with youth at Gary Comer Middle School about the value of a good education, and mentored underclassmen throughout college.
---
"If you are able to help one person then you did something good," she said "You have to know you are able to go out there and make change no matter how small it is. If you are able to impact just one person's life, that can lead to many because it can become a chain reaction."

—Dashay Purnell
---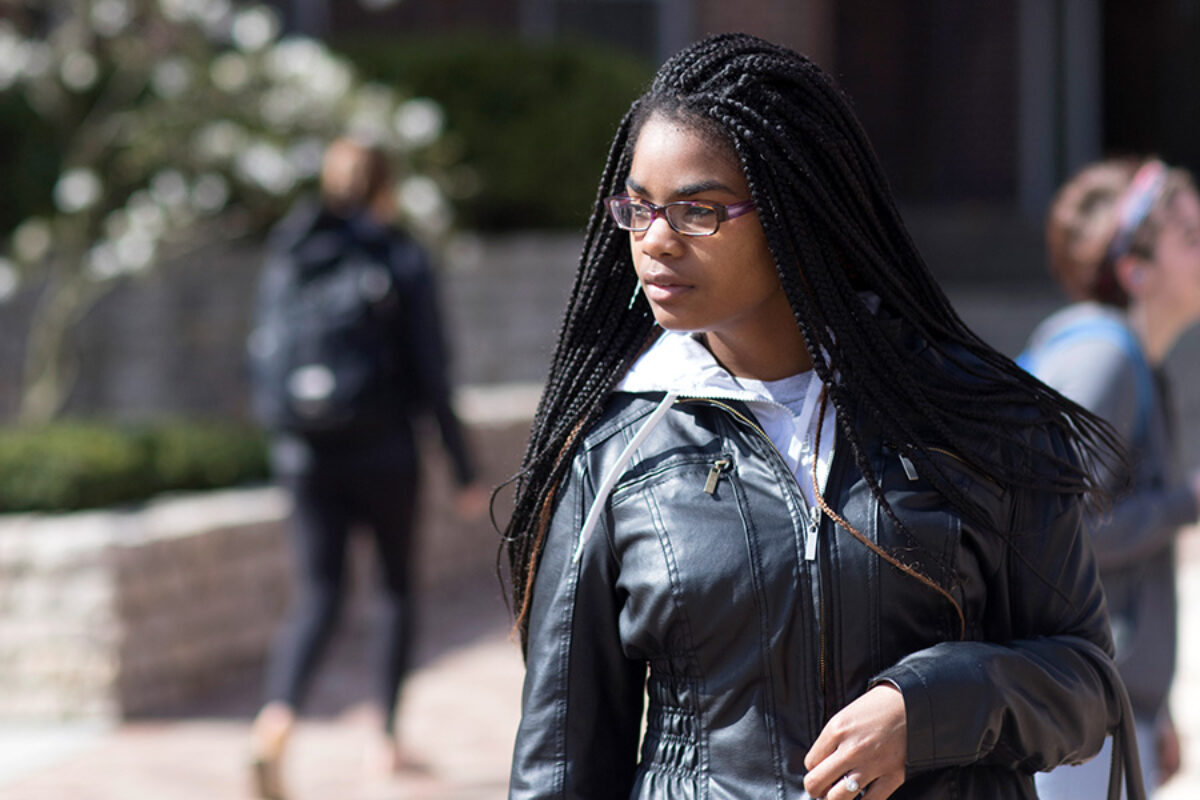 Dashay's academic and professional achievements will continue to impact those close to her. "I want to put my family in a better position," she said. "I have little girl cousins who tell me all the time that they want to be like me when they grow up. That is motivation that I have to keep going." This feeling extends to her community. "I feel like my community, in many ways, shaped who I am. But some people in the community might not have the opportunity that I had to go to Gary Comer and then college. So I have a sense of responsibility to come back and help."
Dashay believes prison reform and social change are possible. 
---
"What gives me hope is that I know there are a lot of people that are willing to stand up for what is right. I know I am not the only one who has the mindset that everyone should be treated humanely and with equality and love."

—Dashay Purnell
---