The opioid epidemic is worsening due to the coronavirus pandemic. Studies show U.S. rates of substance use disorder and fatal overdose are climbing, with the CDC reporting more than 95,000 overdose deaths from February 2020 to February 2021 — a roughly 30% spike over the previous year. Research shows overdose disproportionately strikes communities of color, the same communities that are most at risk of COVID-19.
Among the most effective tools for addressing this crisis is harm reduction, a set of principles and strategies designed to minimize the negative consequences of drug use, whether overdose or the spread of infectious diseases like HIV and Hepatitis C. Comer Family Foundation is proud to have supported harm reduction efforts such as syringe service programs (SSPs) since 1993, including during the pandemic.

Very early on we didn't really realize how deeply [the pandemic] was going to affect our work. We never questioned for a minute if we were going to be essential. We just decided we were, so we didn't miss a day of service.
—Mary Howe, Homeless Youth Alliance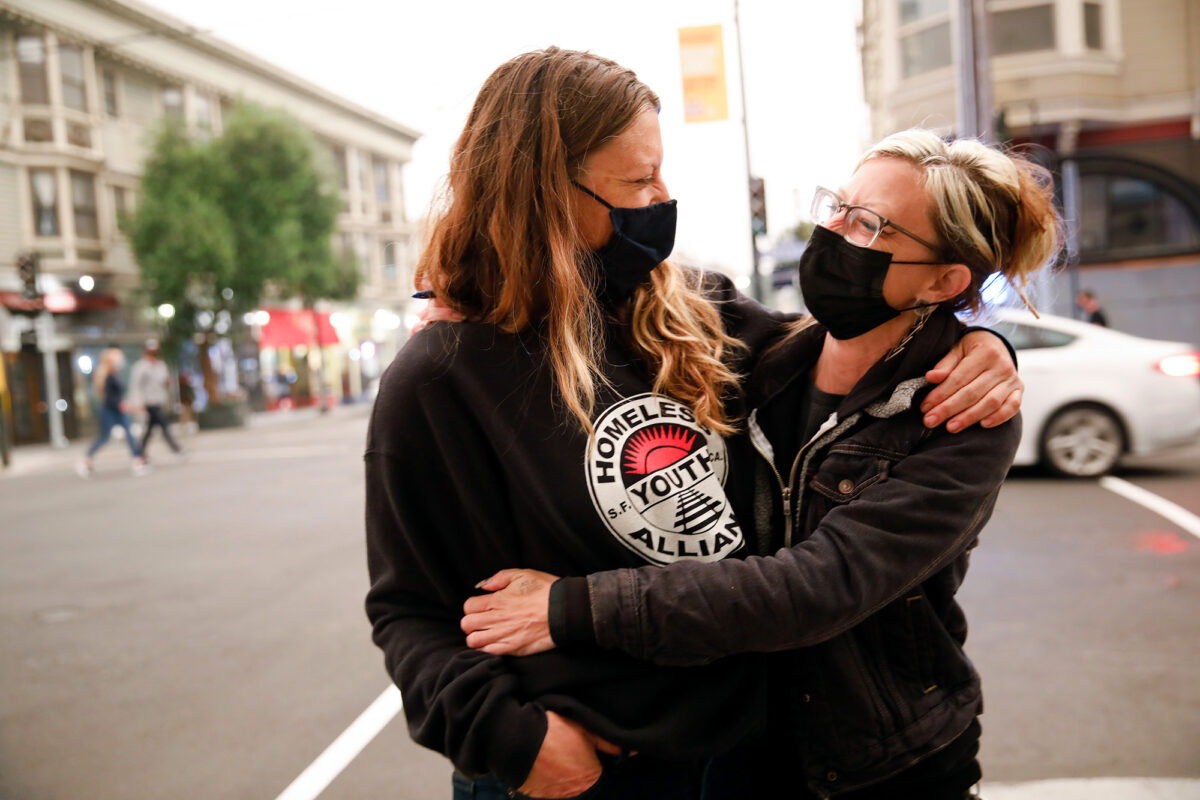 Executive Director Mary Pounder says these programs stepped up last year, as many health departments saw their resources stretched thin. "Community SSPs were undeterred, adding mutual aid, meals, COVID education, personal protective equipment, and increased mobile outreach and home delivery to their services," she explains. "Since April 2020, every harm reduction program we work with has reported a two- to threefold jump in their number of clients, resulting in an increased need for syringes, naloxone, and mobile units."
Despite a recent uptick in government funding for SSPs, they require additional philanthropic support to sustain and grow their services. The pandemic has highlighted the fact that SSPs offer vital safety nets, filling in gaps left by other providers. "COVID demonstrated that low-income, unstably housed people who use drugs are not always keyed into traditional forms of healthcare and public health messaging," says Zachary Ford, strategic advisor for AIDS United, a Comer Family Foundation partner. "SSPs play a massive role in ensuring these communities receive the newest public health information around COVID, providing patient navigation and linkage services, including to medically assisted treatment."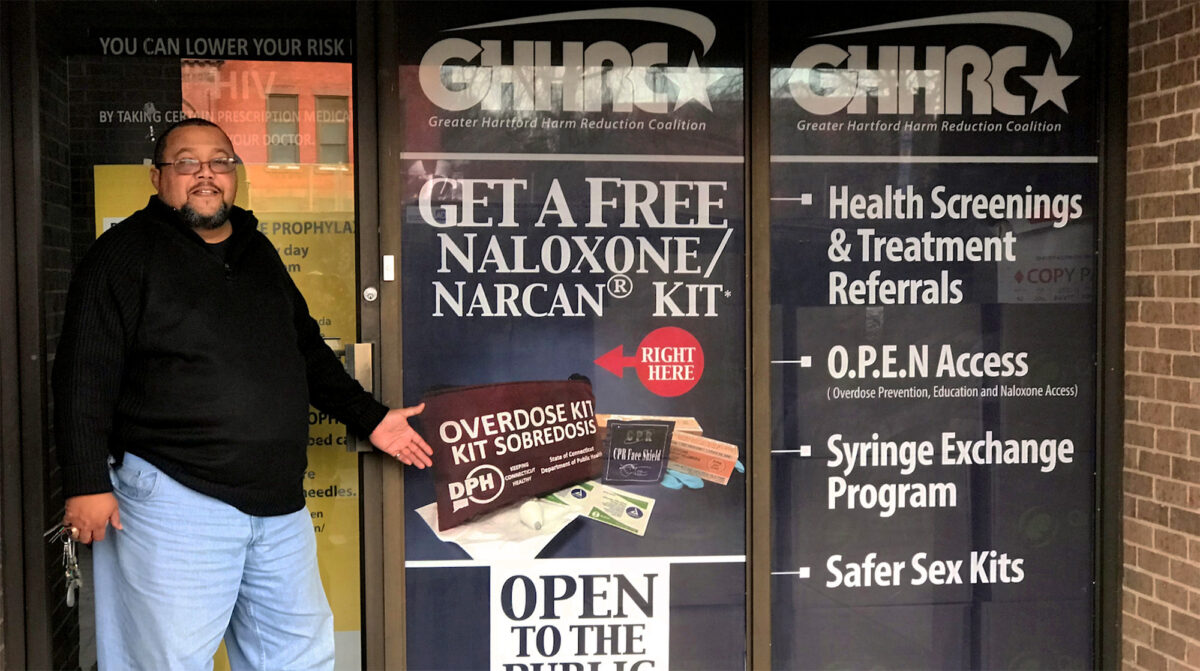 To say our numbers have increased exponentially over the last year is an understatement. We usually spend $200,000 a year on syringes. Our next order for syringes is $200,000 for the next three months, and we still struggle for funding support. […] We have to get to a point [where] we can be all-inclusive and not cherry pick the services [companies and the government] are comfortable with to say you are doing harm reduction.
—Mark Jenkins, Greater Hartford Harm Reduction Coalition
The city and the police seem to consistently rely on [the message that] there's housing options and programs, and there are shelters. But the reality is that those options actually don't work. […] It's basically like sleeping on the floor in a gym. Your stuff gets stolen, and there are fights.
—Jack Loftus, Southside Harm Reduction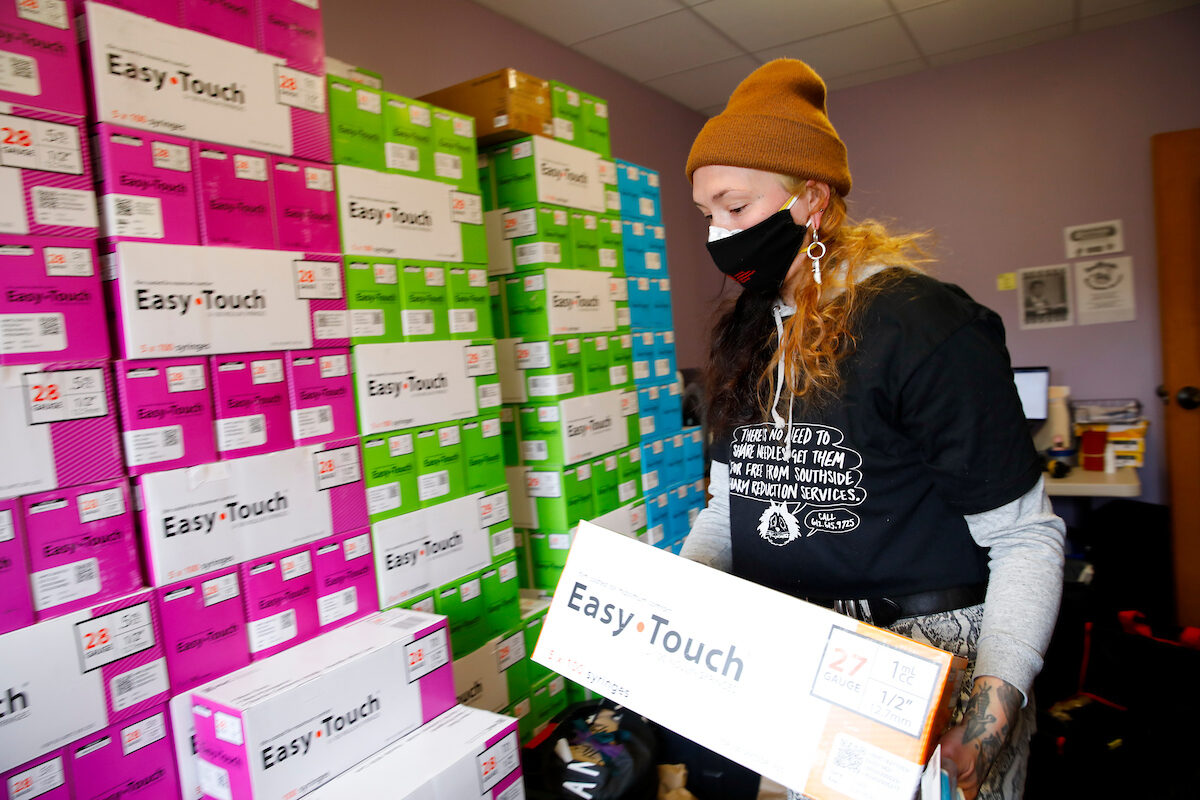 Stories from the Frontlines of Harm Reduction
In a year of challenges, the below stories from three of Comer Family Foundation's harm reduction grantees showcase how strongly communities can care for their most vulnerable members when given support. The organizations' leaders reflect on how the pandemic has affected their work and what obstacles remain, underscoring the urgency of continued SSP funding and destigmatizing drug use.
---