The following interview with co-founders Jack Martin and Jack Loftus was recorded on July 29, 2020
Jack Martin: We founded Southside Harm Reduction Services in 2017, while we were working at the Native American Community Clinic. At the time, there were two or maybe three syringe exchanges, all either [in] downtown Minneapolis or north of Minneapolis. We helped get a syringe exchange started at the clinic. We got a few thousand dollars, and the syringe exchange grew, and we quickly went through those funds.
For various reasons including funding, the syringe exchange had to shut down. Jack [Loftus] and I knew where to buy supplies and get naloxone, so we started giving people a number to a burner phone, and people started calling us. We grew pretty much only through word of mouth. People would text us, and we would drive to wherever they were after work [and] connect them with syringes and naloxone as well as protection and services if that was applicable. We just kept growing and growing, and eventually we were able to get some funding [and recruit more] volunteers.
Pre-COVID, we maintained an average of distributing 36,000 syringes each month. If we went out five nights a week, we might have 20 to 30 encounters a night. We've focused on the amount of syringes we've given out because that's something we can count and a lot of people do secondary distribution. We've looked at it as giving out a whole lot of syringes, and they'll get spread around to people that aren't calling us directly.
Now we deliver Monday through Thursday, and also do street outreach seven days a week. Usually, two people go to a couple [of] different camps and distribute syringes and naloxone. There's been an explosion of people staying outside in different encampments that have popped up and the city is starting to crack down on them. I think today, one of the encampments that we go to regularly is getting evicted. Police are going to be coming and likely forcing people to leave, with no place to really go. They are just forcing people to move from one spot to another. They will probably destroy a lot of their stuff. A week or two ago, at one of the bigger encampments, [the police] threw away a lot of tents and blindly forced people to get out. That just leaves people in a horrible position.
Jack Loftus: There are housing programs that have come up. [They are] good programs in some ways. There's a system in the Twin Cities called Coordinated Entry that is sort of like a centralized way that people enter that system and then can get into housing through various programs. But it's really cumbersome and takes a long time. These harm reduction housing [sites] bypass that, so they can get people off the streets and into a place with shelter more quickly. But they are single-room occupancy: shared bathrooms and shared common spaces. It's kind of like a dorm. It's a lot of people [who] are actively using, so for people trying to reduce their use or stay sober, those aren't really good options. There's a lot of stress there.
Martin: They also aren't really that great for people who are using. Usually when people get moved to places like that, the organizations that run them don't really want our services. It always feels like there's a large reduction in access to syringes and safety supplies.
Loftus: The city and the police seem to consistently rely on [the message that] there's housing options and programs and there are shelters. But the reality is that those options actually don't work. They're really not accessible. We consistently hear from people that they would prefer to stay outside than go to this one particular shelter that always has some openings, because it's basically like sleeping on the floor in a gym. Your stuff gets stolen, and there are fights. There aren't really options to find housing that's healthy and safe, short of going through this huge, cumbersome process that can literally take years. The city and county are really not doing anything significant to actually address the lack of long-term housing. And in the meantime, they're just disrupting the lives of people [who] have to stay outside, and causing more harm that way, through evicting them from their camps.
In the midst of the uprising after the murder of George Floyd, there were mass demonstrations going on every day. Downtown, there are a lot of people who are houseless and there were a couple of large encampments. There was a large camp right by the center of the protests, with the tear gas and fires and stuff. The chaos and threat of white supremacists, and things like that coming in, the camp was in danger.
Other activists — not Southside as an organization, just some community folks — made a group and took over this [former] hotel that's right there in the thick of everything on Lake Street and Chicago Avenue, called the Sheraton Hotel. I don't know the details about how it came to be, but for about a week or two, volunteers were operating this hotel, providing meals, and housing a couple [of] hundred people. They were doing that through this chaos that was going on outside. I think it really had a huge impact in the short term by providing people with a safe place to be.
Martin: On larger scale, the uprising that happened after George Floyd was murdered caused so many different mutual aid groups to form and really operate in a way that I haven't seen before. The Sheraton Hotel was supporting hundreds of people staying there, all through volunteers and all through [residents]. The Sheraton is shut down [now] but a lot of the people who were part of that, both residents and volunteers, are still active. They're trying to run medic stations at different encampments. And actually I think right after the Sheraton got shut down, they were able to get the park board to allow parks to be sanctuaries, so they wouldn't kick anyone out.
There are also groups like [Minnesota] FoodShare that cook food every day. They were in existence before all of this, but because of the uprising, people who wanted to contribute got involved in groups like that, where now they're operating at a much larger scale. Because of all this, there's definitely been a large influx of mutual aid. And I really hope a lot of that can keep happening.
A lot of existing funders are changing the way they are distributing funds, at least in the short term, to groups that are doing mutual aid, or [are] in line with the greater movement. Southside has gotten funding from this foundation that reached out to us and told us we got a grant that we didn't apply for, to support general operations. There's a movement of resources on a bigger scale than what those grants were for in the first place, and foundations are helping. That money didn't have any strings attached, so those foundations are rethinking how they distribute money. Hopefully these changes will be long-lasting, with [fewer] strings attached, and will be able to support the smaller and more community-based, mutual aid-based groups.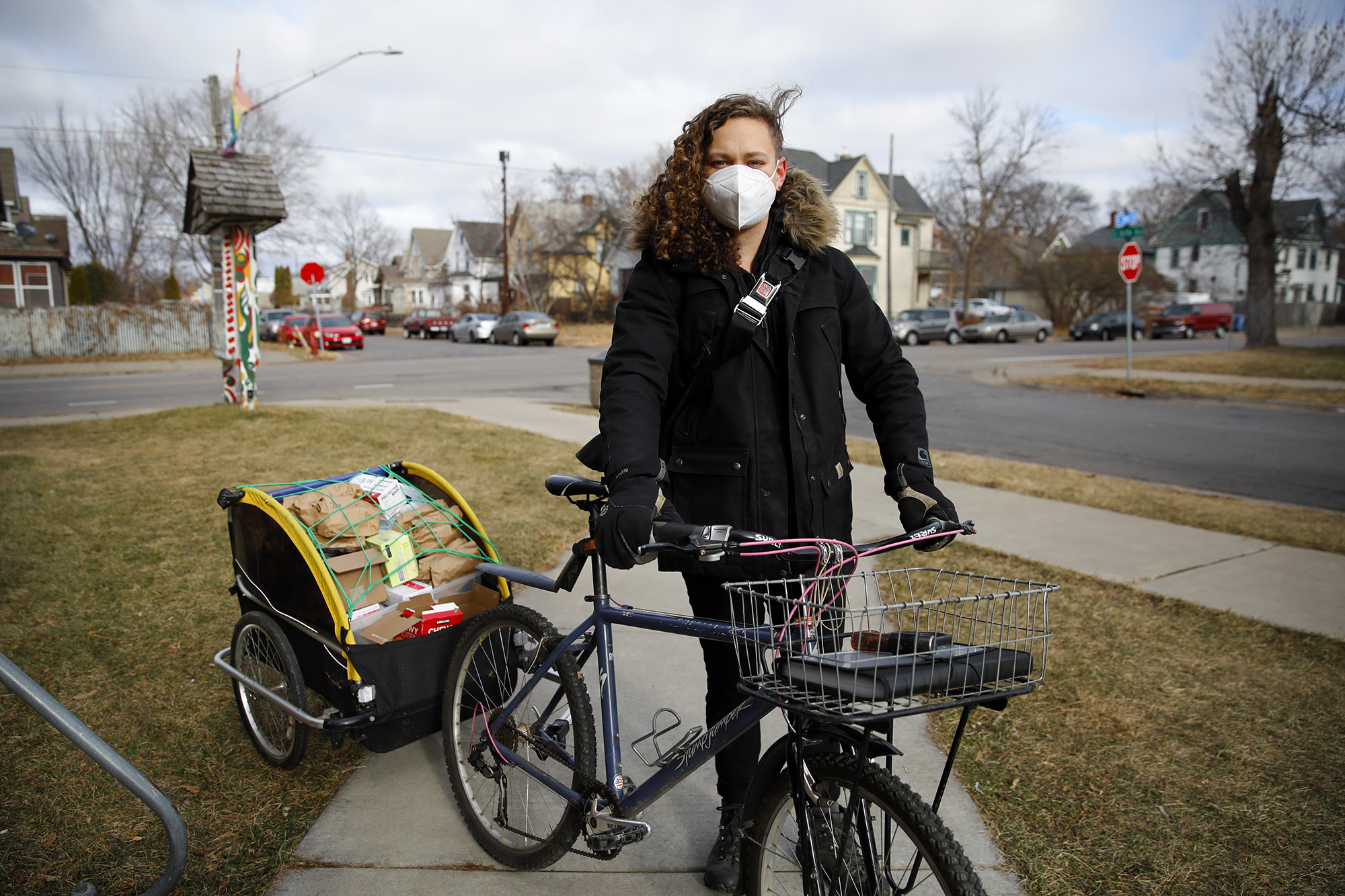 One-year reflection: interview with Jack Martin was recorded on August 31, 2021
Southside has continued to improve access to harm reduction services during a continued HIV outbreak in the Twin Cities, [a] larger number of encampments, and what feels like a greater need for harm reduction supplies. We have been able to continue to do outreach five days a week and do deliveries four nights a week, and are now able to provide HIV testing and more intentional linkage to care. Our pop-up model, alongside strong partnerships, has offered a lot of promise in increasing access to care and resources that previously may have been inaccessible due to stigma, location, or just the fact that the services were indoors. Currently we are working on increasing [our] sustainability [to] allow us to better welcome people who use drugs into our organization and ensure we are around for many years to come.